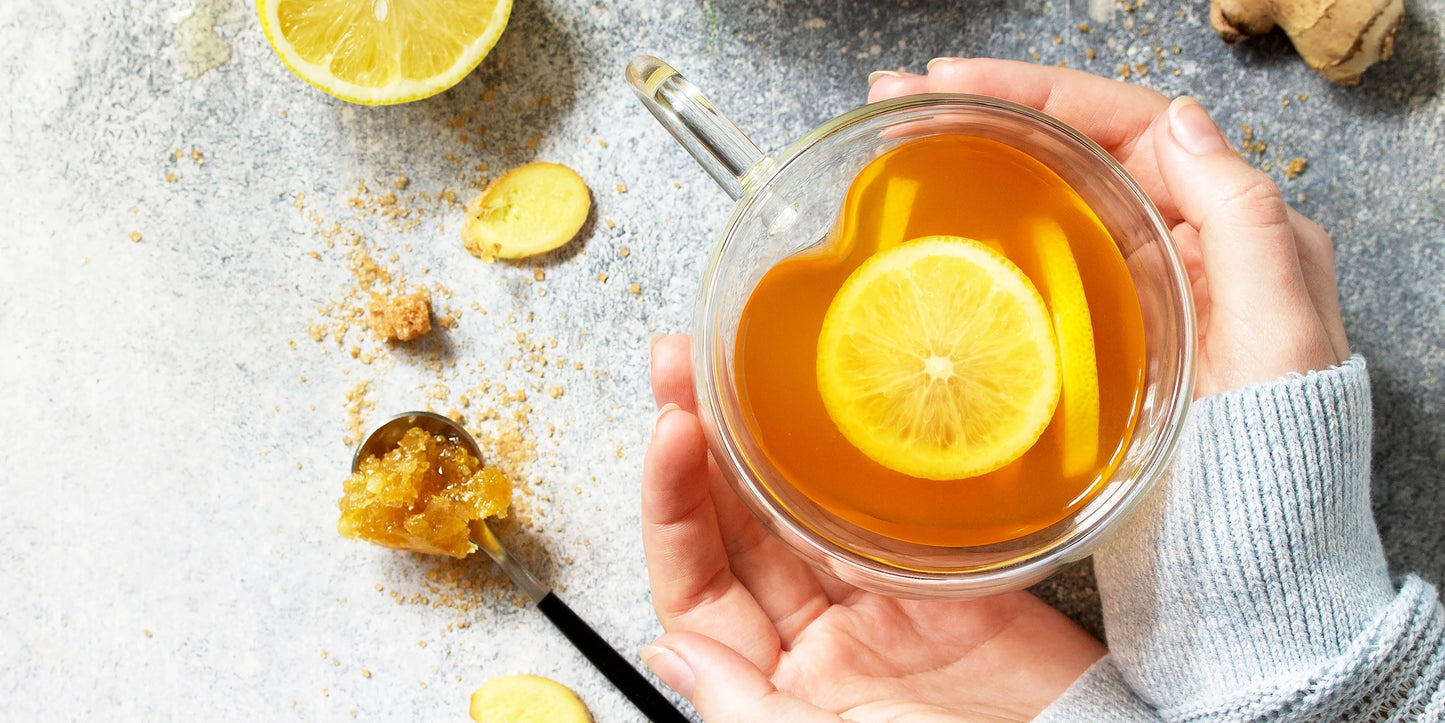 Looking to shore up your immune system's reserves during cold and flu season? Herbal teas are a simple and natural elixir to calm nerves and boost defenses. Try this twist on a Hot Toddy, featuring Tea Forté's Ginger Lemongrass blend. This tea's restorative powers come from its precise combination of ginger, lemongrass, licorice, spearmint, and lemon, each of which benefits the immune system in its own distinct way.
Recipe by: TEA FORTÉ
Prep time: 6 minutes

Cook time: None
Ingredients
Directions
Unwrap the pyramid infuser and place it in a mug. Pour in 175ml ounces of hot water and steep for 5 minutes, removing the infuser when done. If using loose tea, strain out the leaves after steeping.

Stir in brown sugar and honey until dissolved.

Garnish with a freshly-cut lemon round and cinnamon stick.
Yields: One 240ml serving